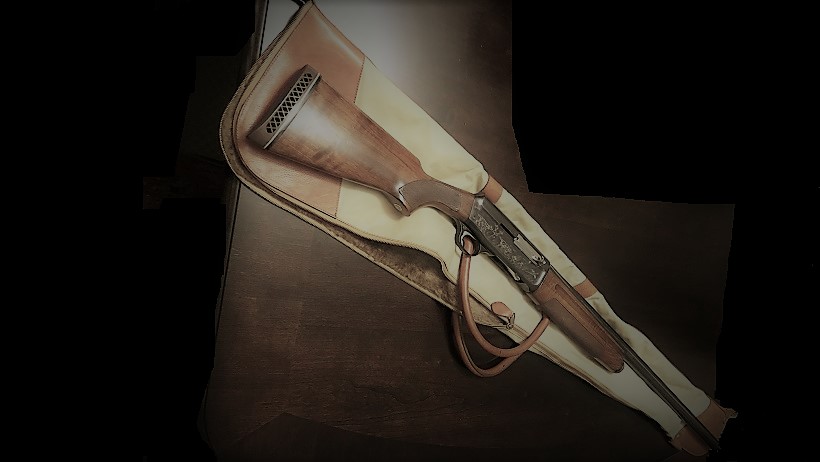 1963 Colt Semi-Auto 12 Gauge, 30" Full Choke, Solid Rib, 3" Chamber
Colt Semi-Auto Shotgun
The Colt Semi-Auto Shotgun was manufactured for Colt by the firm of Luigi Franchi in Italy. It features an aluminum alloy receiver and is chambered for 12 or 20 gauge. The barrel length is 26", 28", 30" or 32" and came either with a vent rib and without or plain. According to the 2001 Standard Catalog of Firearms, The Collector's Price and Reference Guide, 11th Edition, there were approximately 5,300 manufactured between 1962 and 1966.
With the Serial Number Tables below, I can account for 5,093 of these guns. There is an oddity in that 260 of the Custom Grade guns made in 1963 and 1964 have serial numbers that begin with 4 rather than 7 like all of the Custom Grade Models.
My gun pictured above, has the higher grade walnut, the Gold Colt Medallion on the grip of the stock and engraving scenes of dogs and pheasants on the right side and dogs and a rabbit on the left side. The serial number is C040001, making it the first of the 260 guns in the 4 series. There has to be an underlying reason for the deviation in serial numbers and that is one mystery I would like to solve.
Franchi produced 2,888 of the Standard Model Colt Semi-Auto 12 Gauge Shotgun from 1962 to 1966 in the following serial number range.
The Colt Custom Auto Custom Grade is a deluxe version of the Semi-Auto 12 Gauge Shotgun that features engraving and a higher grade wood than the Standard Model. Franchi produced 2,145 of these models.