Browning A5 12 ga.
Updated on August 19, 2013
The Browning A5 or Auto-5 was patented in 1900. FN began production in Belgum in 1902. At the start of WWII production moved to Remington in the United States until FN could resume production after the war, actually 1952.
This gun was manufactured in 1937. Because the A5 is the second largest selling shotgun in history (Remington 1100 is #1), there's not much I can say that hasn't already been written.
The Browning A5 has the destinction of being the first mass produced semiautomatic shotgun. John Browning himself called it his greatest achievement at the time, of course that was before the 1911 .45 caliber semiautomatic handgun. If you own one of these guns and it has a letter in the serial number, the letter is a code that represents; G = Lightweight, M = Standard Weight, V = 12 Gauge Magnum, S = Sweet Sixteen and X = 20 Gauge.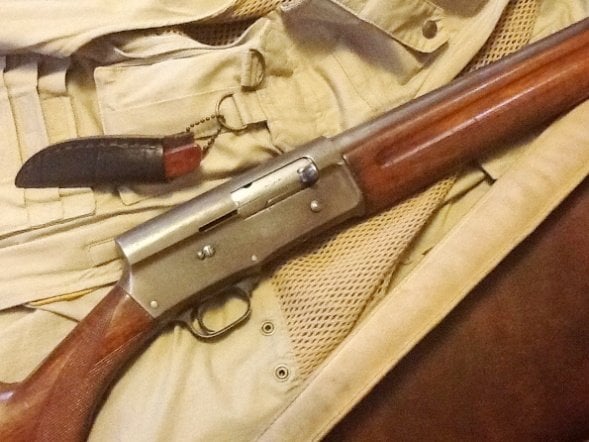 From the Collection

Shotguns