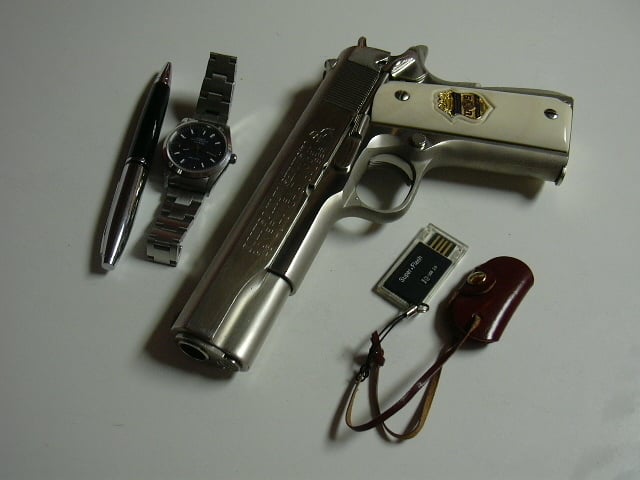 Colt Model 1911 .45 ACP
This John Browning patent gun, Model 1911, was so named for the year it was officially adopted for use by the United States Army. The Browning design was so great, that it has been changed little in over 100 years of production.
This gun shares the nick-name "Colt .45" with Colt's other famous .45 caliber handgun, the Single Action Army "Peacemaker" revolver, but, that is the cartridge it fires—not a proper name for the handgun.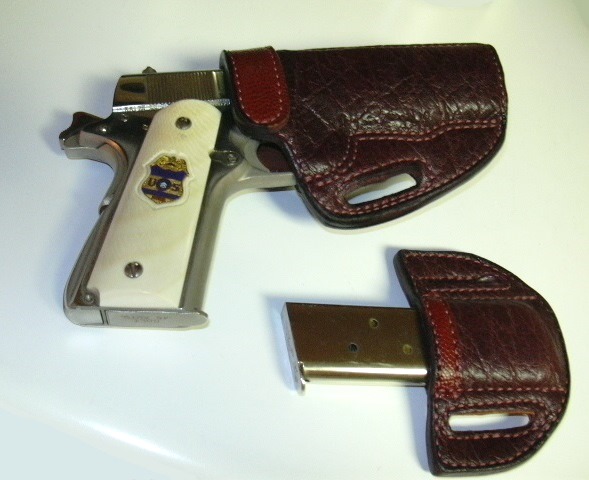 The most widely produced, copied, used, talked about, written about and debated handgun in the world. The Colt Government Model 1911 is referred to by many as "the world's greatest handgun". Colt introduced this model in 1970 as a newer version of the Model 1911A1. The major changes were a slightly heavier slide and a slotted collet barrel bushing. From 1970 to 1976 the serial numbers had a prefix of "70G", from 1976 to 1980 they had a suffix of "G70" which changed to a prefix of "70B" from 1980 until 1983 when production ceased. In 1983 the Series 80 Models were introduced with an additional passive firing pin safety lock and the half-cock notch was also redesigned.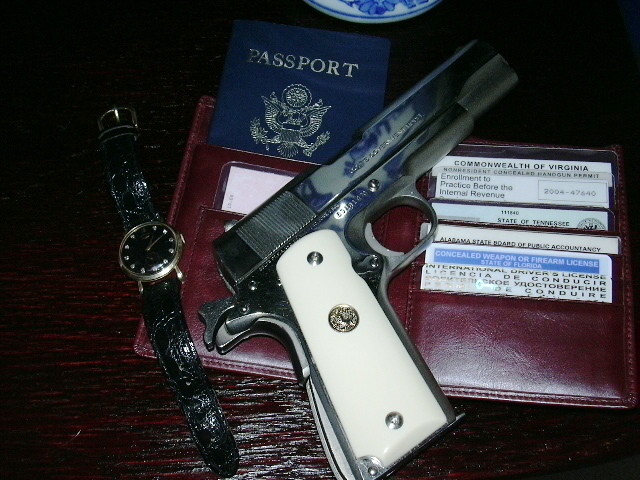 The MKIV Series 70 Government Model Colts were available in blue or nickel plate and were chambered in .45, .38 Super, 9mm and 9mm Steyr (foreign export only). There's nothing I can say about these guns that hasn't already been said a thousand times, by a thousand others. The 1911 Colt is without a doubt, "the most copied and most modified gun in the world".
The two guns pictured on this page are both MKIV Series 70 Government Model Colts in .45 caliber. I like them all, but the Series 70s are my favorites.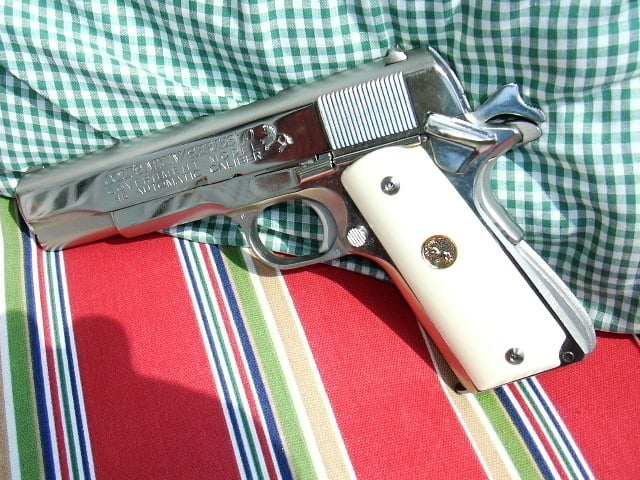 In 1992 Colt introduced the Enhanced Government Models which included new features such as a flattop slide, angled rear slide serrations, scalloped ejection port, combat style hammer, beaver tail grip safety, relief cut under trigger guard and long trigger. In 1999 Colt released the XSE Series Model O Pistols. Features of these guns included front slide serrations, adjustable McCormick trigger, three dot dove tail rear sights, ambidextrous safety, enhanced tolerances, aluminum frame and stainless steel slide.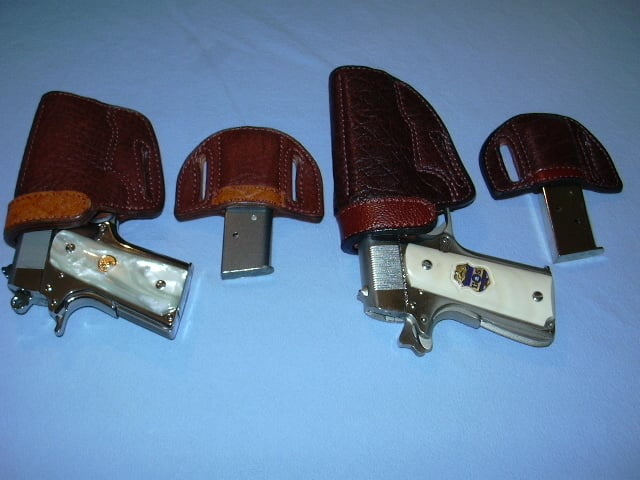 All of these modifications to the John Browning designed and Colt produced Model 1911 remind me of a couple of things. I have a really good friend in Memphis that once told me, "those folks in Nashville have been looking for somebody that can sing better than old George Jones for years, and they ain't found them yet". People have been trying to make a better 1911 Colt for years and with all of the modifications they've come up with, I think the old original holds its own very well indeed.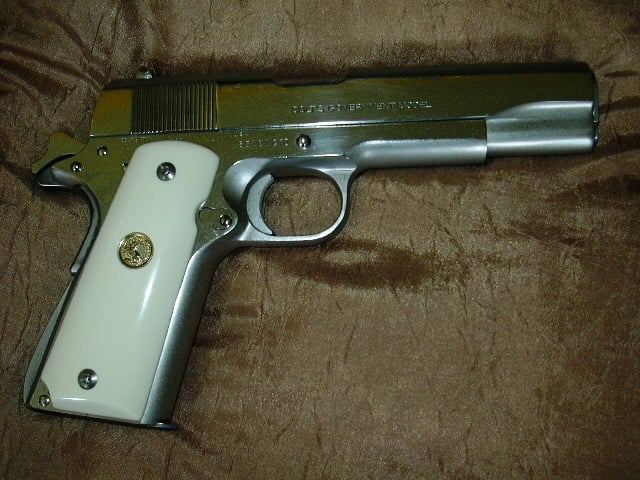 It also reminds me of something my younger brother once said concerning Mexican food. I'm a pretty big fan of Mexican food, but my brother on the other hand, can only tolerate it. He said, "you don't need a menu, you might as well just order this food in dollar amounts, $5 worth, $10 worth, etc. depending on how hungry you are, because it's all the same stuff, just arranged differently".
The serial number tables on this page are for the Commercial line of 1911s. I wont' be much help in dating one of these guns after 1976. As always, I suggest you call the Colt Archive at 1-800-962-COLT.