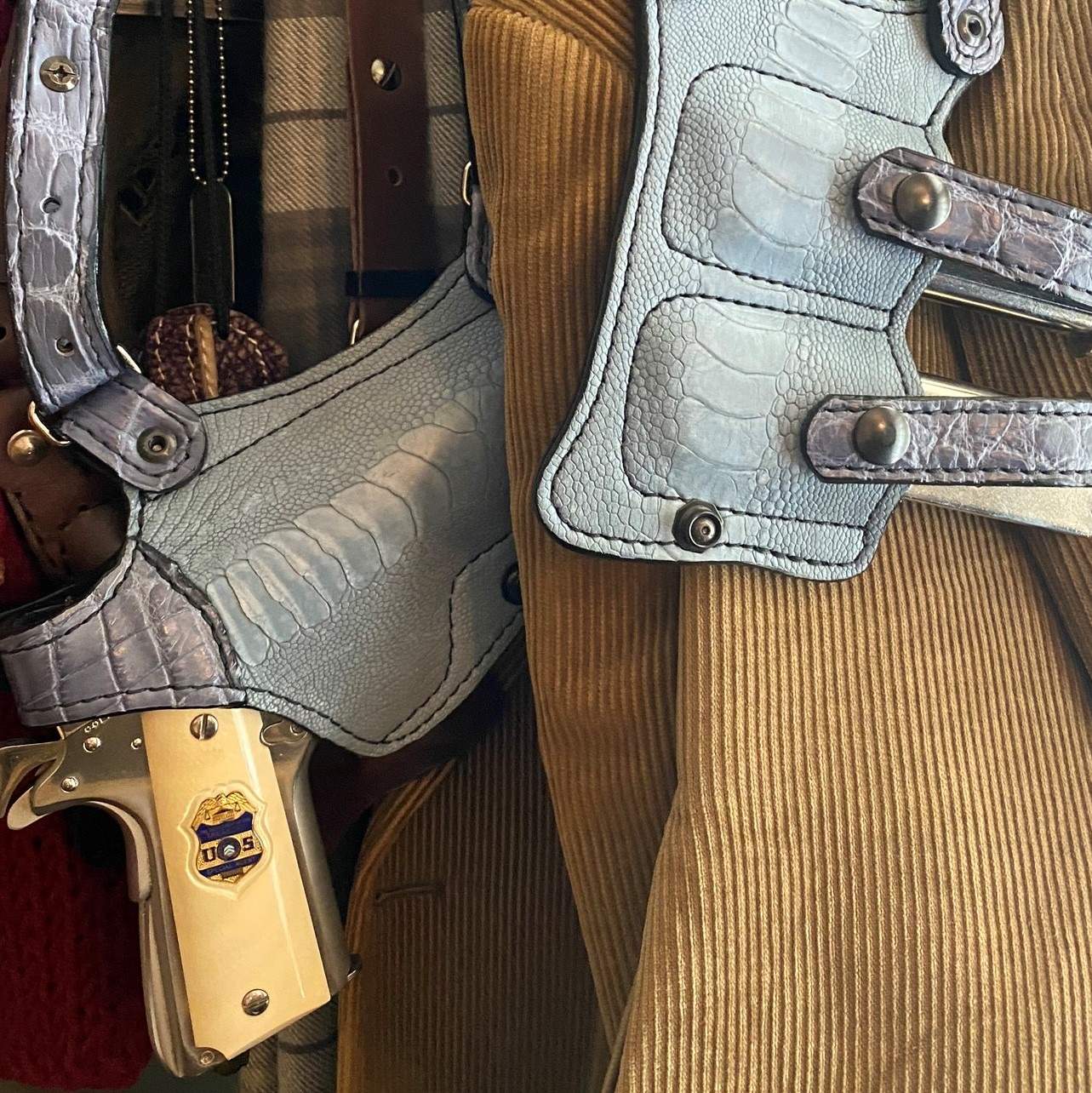 Government Model Colt in Shoulder Holster
A Closer Look at the Government Model
Despite being challenged by newer and lighter weight pistol designs in .45 caliber, such as the Glock 21, the SIG Sauer P220, the Springfield XD and the Heckler & Koch USP, the M1911 shows no signs of decreasing popularity and continues to be widely present in various competitive matches such as those of USPSA, IDPA, IPSC, and Bullseye. Many of the shooters I talk to, prefer the Series 70 over the Series 80.
Colt Government Mk. IV Series 80 (1983–present)
Changes
Introduced an internal firing pin safety and a new half-cock notch on the sear; pulling the trigger on these models while at half-cock will cause the hammer to drop. Models after 1988 returned to the solid barrel bushing due to concerns about breakages of collet bushings.
Whether you own a Series 70 or 80 Colt or both, a trip to the gun range is costly nowadays due to the high cost of .45 ACP ammunition. On our last trip to the indoor range we used up a 200 round bulk box of Sig FMJ 230 grain, 830 ft/sec and 352 ft-lbs cartridges which cost $100.