Officers ACP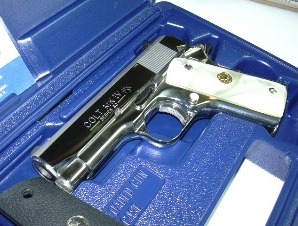 ACP stands for Automatic Colt Pistol.
Updated on August 22, 2013
The Colt Officers ACP is slightly smaller than the full-size 1911, with the barrel length reduced from 5" to 3.5". This is a great gun for concealed carry.
Many gun enthusiasts will assert that the shorter barrel makes the Officer's Model (3.5") less accurate than a Government Model (5"). I agree that a shorter barrel equals less accuracy and less velocity because the bullet spends less time in the pressurized barrel. But, one of the most accurate guns out of the box that I owned was an Officer's Model.
A semi-automatic pistol functions by using the energy from the recoil of a single round of ammunition to extract and eject the fired cartridge from the pistol's chamber and load the next round from a magazine into the chamber for the next shot.