Relief Engraving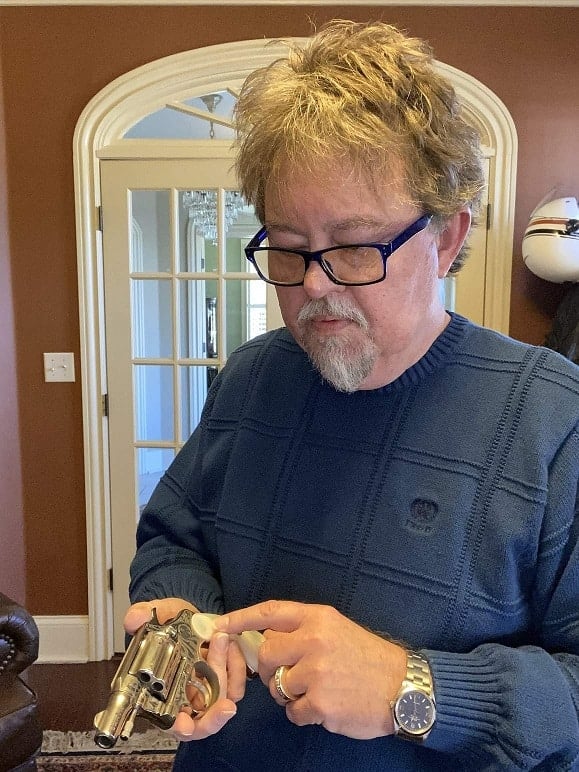 One of my favorites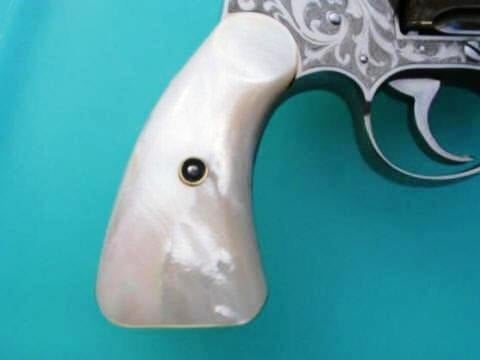 Detective Special .32
The Colt Detective Special was first produced in 1927 and last produced in 1995. A derivative of the old Colt Police Positive, it was produced to meet the market demand for a gun that was easily concealed. The guns were produced in .32 and .38 caliber. My gun pictured here, was made in 1950. It's caliber is .32 New Police.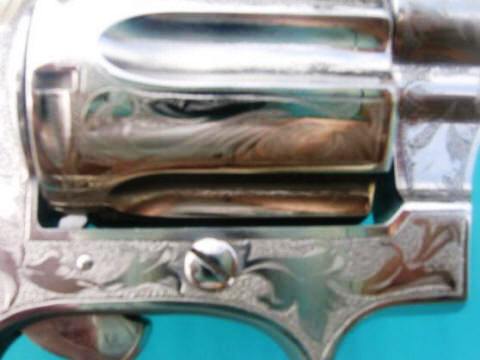 Close up of the right side cylinder.
To the collector, factory engraving and special grips have the most value. However I believe in time many of the after-market add-ons and additions to guns will hold their own value.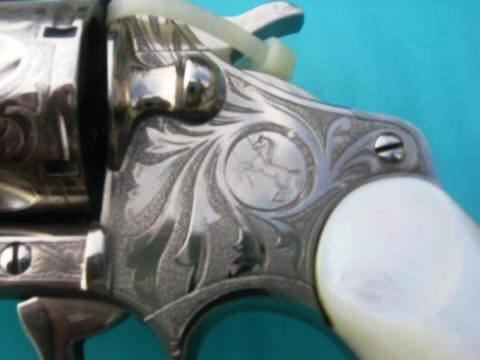 The Rampant Colt Logo
Gun Collecting: .32 Colt Detective Special, Nickel, fully engraved, real mother-of pearl grips. The .32 New Police cartridge (Colt's name for the S&W .32 Long) was and is popular for its accuracy, even in a short barrel gun as the one pictured on this page. I paid $1,750 for this gun in 2005. I was infatuated with the gun because of the caliber, the year 1950, the engraving and the mother-of-pearl grips.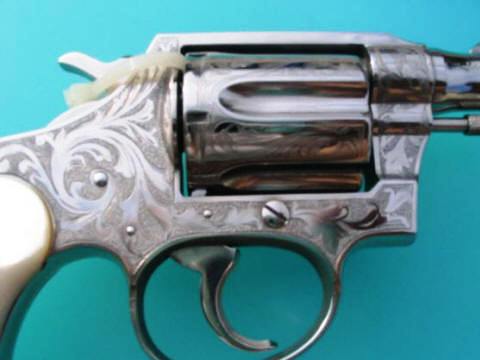 Right side view of the .32 New Police Detective Special with full coverage engraving.
When I purchased this Colt Detective Special .32 Caliber handgun for $1,750, I had no expectations that it would double in value in ten years. I just knew that I wanted to own it for the next ever how many years I could, and leave it to my children.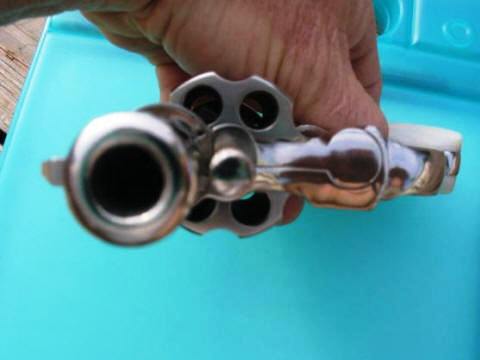 Frontal view of the barrel and cylinder of the .32 caliber Detective Special.
The .32 caliber has gone the way of the 16 gauge shotgun, it is almost non-existant. I hate that, but understand that market demand decides the fate of any product. My rationale in buying this gun was that it would cost $1,300 in 2005 dollars to have it engraved in such a manner. It would also cost $300 to have it nickel plated in 2005 dollars. A 1950 gun would surely cost $150. I easily convinced myself.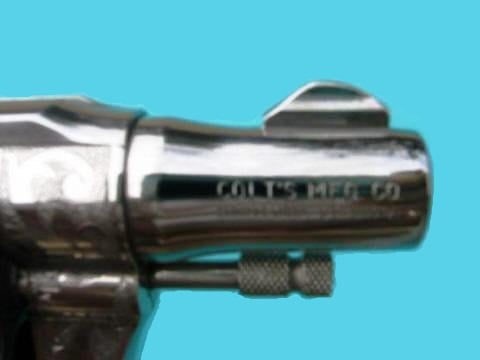 Right side view of the barrel showing the Colt's Mfg. Co.
I did not call the Colt Archive at 1-800-962-COLT and assumed that the engraving was after-market. The engraving had the appearance of that of a Texas engraver I had seen before. I love everything about this gun; size, weight, cartridge, accuracy and on top of all that, it's just a thing of beauty. And to top it off, it's from the Baby Boom Period (1946-1964), which I consider to be a fantastic period to focus on for my collection.
Use the Colt Serial Number Database Lookup Tool.
Colt Database Search