Colt Officers Model Special 1950-1952
4 Stars

Scarce Colt Officers Model Special Target Revolver chambered in .22 LR. Also known as the 1950 built Officers Model Special. Manufactured in small numbers between 1950-1952. Serial number 61206. Features non-tapered 6" heavy barrel with ramp front sight and Coltmaster rear sight. Sold for $75 new in 1950.
What was so special about the Special when it debuted in 1950?
For one thing, it was the highest priced double action revolver in Colt's catalog at the time! You could even buy a new 1911 Government Model .45 for $65. These guns were only offered in two calibers, the .22 Long Rifle (which weighed 43 ounces, it's heavy!) and .38 Special which weighed in at 39 ounces.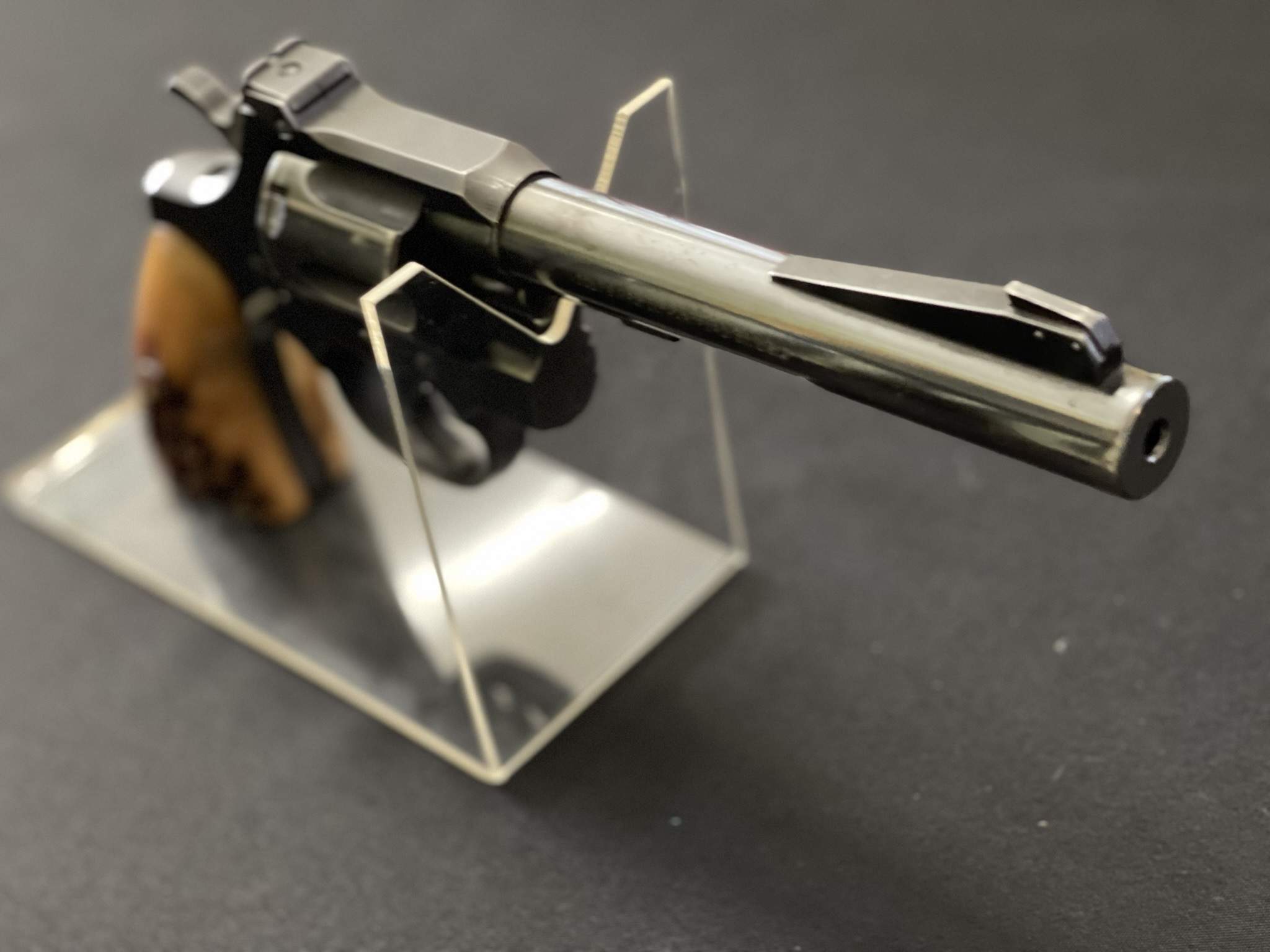 1950 Colt Officers Model Special .22 Long Rifle Ctg.
The new rear sight on this gun was designated the Coltmaster and is adjustable for both windage and elevation. That long ramp front sight sure grabs your attention right off the bat. The gun has a grooved backstrap, trigger and hammer.
Purchased for $1,230 in 2021
Seller's Description: Left side of barrel is marked " OFFICERS MODEL SPECIAL" over " .22 LONG RIFLE CTG." Right side of barrel is marked "COLT'S MFG. CO. HARTFORD, CT U.S.A.". There are no patent dates on barrel. Left frame side plate is marked with rampant Colt logo. 85% plus blue remains with wear at muzzle, sight ramp and cylinder. The revolver is fitted with real stag grips in excellent condition. Locks up tight and functions as it should. Timing is correct.
Purchase Price Break-Down
Online Auction Winning Bid $1,050
Lost 3% Cash Discount (for paying with credit card) $31.50
Sales Tax $107.84
Shipping $40